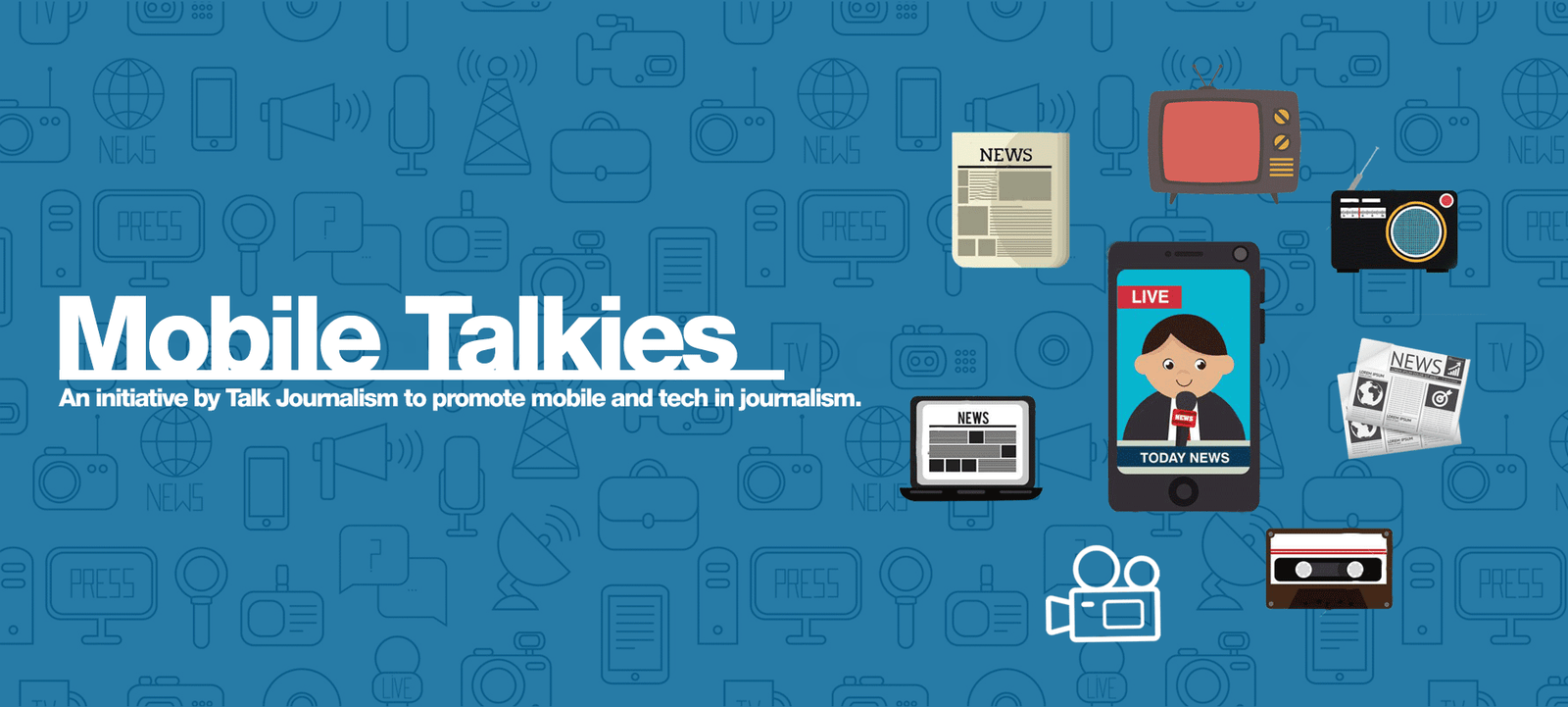 Mobile Talkies: An initiative by Talk Journalism to promote mobile and tech in journalism.
From breaking political news to covering village fairs, mobile journalism – or Mobile Talkies, as we like to call it – is now as an essential skill for journalists. With the rise of decentralised newsrooms, mojo is now established and indispensable. To that end, on the lines of last year's mobile journalism initiative at Talk Journalism, we plan to give it a name and a shape so that we can reach a wider audience.
From streaming sessions on Facebook and YouTube live to exclusive Video interviews of Speakers entire shot on Mobile phones, is the underlying idea of this campaign.